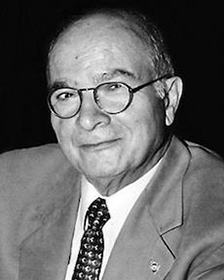 September 2014
It is with a heavy heart for me to inform you of the passing of my first Chief and one of our Pioneers of Perfusion. Gus(Constantine) Fabrikis. Gus passed away peacefully in his sleep with his family at his side on Wednesday September 17th 2014.

He was born in Drosato Greece, October 1932, to Anastasios and Tarsi Fabrikis. He graduated from high school in 1950 and then three years later he completed his accounting diploma. He came to Canada in 1956 to marry his wife Soula after corresponding for over two years.

After completing a heart technician program in Toronto, he was hired by Victoria Hospital in London, Ontario where he dedicated his entire career of over 35 years to this new profession. He was one of the first Perfusionists in Ontario to pioneer perfusion for open heart surgery and was respected by everyone in his field for his knowledge and expertise.

Over the years Gus worked alongside with Maurice Martin, and mentored Judy Won, Richard Low, Peter Allen and Steve Ditmore in their perfusion careers and worked with Dr. John Coles , Dr. Martin Goldbach, Dr. ML Myers , Dr. Byung Moon and Dr John Lee.

He was very involved in the Greek Community and the church volunteering for over 35 years as a treasurer and Vice President for the church and treasurer and President for AHEPA. He was also a volunteer treasurer for the London District Youth Soccer Association and for the Olympians of the Western Ontario Soccer Association for approximately 20 years. A bursary has been created in his name to assist young children to be able to participate in the sport.

Gus is survived by his wife of 58 years Soula, his three children and their spouses Taso and Lorraine Fabrikis, Helen and Michael Mandal and Jim and Aristea Fabrikis and his seven grandchildren, Dean and Erika Fabrikis, Stephanie and Rebecca Mandal, and Costa, Tiana and Yianni Fabrikis. He is also survived by his four siblings Evanthia, Afrodite, Hercules and Pagona whom are all in Greece.

Gus is will always be remembered by the Team by the London Health Science Centre for his contributions to this profession.

Passing of an Era.
Peter Allen CPC CCP